2012 ProductCamp Melbourne Wrap-Up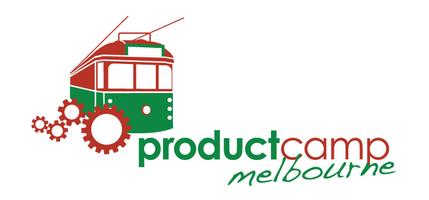 What a buzz this year's ProductCamp Melbourne was! Following the group welcome from sponsors PageUp People, Product Anonymous & Brainmates, we cranked up everyone's early Saturday morning braincells with a speed networking exercise. The raucous of Melbourne's product community connecting one on one, on mass, was deafening.
KeyNote #1 – Jason Cormier, the Partnerships Development Manager at Sensis API (SAPI)
The networking energy jolt primed us for the 'Mashup' session during the keynote 'Inspiration, Re-Invention, Hackathons & Mashups' by Jason Cormier, the Partnerships Development Manager at Sensis API (SAPI).

Drawing on his experiences working with innovation teams at Lonely Planet and Sensis, Jason gave us an overview of how Mashups have evolved and exploded with the rise of digital tools like APIs, open platforms, and hackathons. He is a self-confessed 'enthusiastic lazy' person who is constantly looking for ways to optimise things that exist already and do the bare minimum amount of work to innovate.

We had the chance to practice a Mashup, pushing ourselves out of our comfort zones. Each Mashup team was allocated a number of cards listing a product and we were to 'mashup' that product with another product. We leveraged the power of creative collaboration by cooking up new ideas that were unexpected surprises in a very short amount of time.

Bryce Dunn, Senior VP of Global Product Management at PageUp People
Bryce kept up the theme of clever Mashups when he shared his tips on how to love your sales channels. He kept us engaged by illustrating his points with his extraordinary depth of knowledge of the history of cars, using graphic examples of how cars have been managed, some more successfully than others.

Bryce brought to life the importance of understanding the sales channels for our products, keeping everything simple and easy for sales, as well as maintaining your excitement for your product when talking to your sales channel. Checkout the whacky cars that have been launched by the biggest automotive manufacturers and learn how to maximise your channels in Bryce's slides.
Jen Leibhart, Co-Founder of Product Anonymous and PageUp Product Manager & Adrienne Tan, Chief Brainmate
Jen and Adrienne led a collaborative session about the day in the life of a product manager. The data collected will be ultimately drawn up in an infographic that we can all show people at a BBQ when we try to describe what we do for living. We ran out of time during this session so Jen asks that you take a few minutes to answer the 6 remaining questions in her survey.
KeyNote #2 – Sarah Colley, Psychologist from Pockets of Brilliance
Sarah led an engaging session about innovative culture. Taking her learnings as a consulting psychologist guiding high risk companies on how to make safer decisions, Sarah took us down a fascinating journey to explore the pillars of creating an innovative culture:
Environment

People

Process
Through a number of creativity exercises, she quickly honed in on the point that we can actually be creative problem solvers and develop this skill further through practice. Neuroplasticity enables us to develop this important skill. Find out how to bring an innovative culture to your organisation by reading Sarah's slides.
Chris Dahl, Co-Founder and Desktop of Nitro

Chris, fresh from launching his baby 'Nitrodocs' into the market last week, followed his curiosity to find out how other product managers had used virality to generate takeup in new products. Whilst it was a topic of great interest to everyone, it appeared to be one of the few areas that the crowd had little personal hands-on experience in.

The discussion may well spark up one of the many bright and enterprising product managers in the room to explore the 'how?' further, and maybe even potentially develop a product idea to enable product managers to create and track virality. Any takers?
Leni Mayo, Entrepreneur from Learnable

Leni has a stellar track record of working on new product ideas including Australian startup success story, 99Designs. He shared his insights from his rich experience by leading a session about testing ideas.
He posed the questions to the group of what is MVP, how much effort should be exerted in testing, when to persist and when to chop? There was much discussion around the metrics for success, for product managers to make value based decisions. We agreed that we need to define success by defining the metrics upfront. He recommended the AARRR metrics, as described in by Dave McClure in Startup Metrics for Pirates.
---
Thanks to all the session leaders and sponsors including MiGoals for the lovely notebooks that many attendees wrote copious notes in and will treasure for years to come. A round of applause also goes to participants for coming along to contribute and making it such a great day for all.

To get a sense of the vibrancy that the ProductCamp participants generated on the day, check out the photos that Robert Nagy, Product Manager and Photographer took. They are open for viewing on Brainmates Facebook page.
November is jam packed with product management community events. We hope to see you there:
As most of these activities happen infrequently, we encourage Melbourne folk take the opportunity to join Product Anonymous' monthly gatherings to discuss product management topics & meet others in the industry or related fields (like UX). If you're responsible for a product – be it your own at your start-up or for one that's been around for years at a large company, share experiences & knowledge at their meetings. Until then, join them on their Linkedin Group.Kind Regards,
For more information, visit:
ProductCamp Melbourne 2012
---
Proudly Supported by